// about us
Moreplex TV's Goal Is To Entertain Viewers With Sheer Delight!
Moreplex TV is a Direct To Home (DTH) TV platform which is the new dawn of Pay TV Services that is redefining the entertainment television for the one billion people in Africa. We are providing a multipurpose Free To Air (FTA), Free To View (FTV) and Pay TV services that comprise DTH, Digital Terrestrial TV (DTT) and Video On Demand (VOD).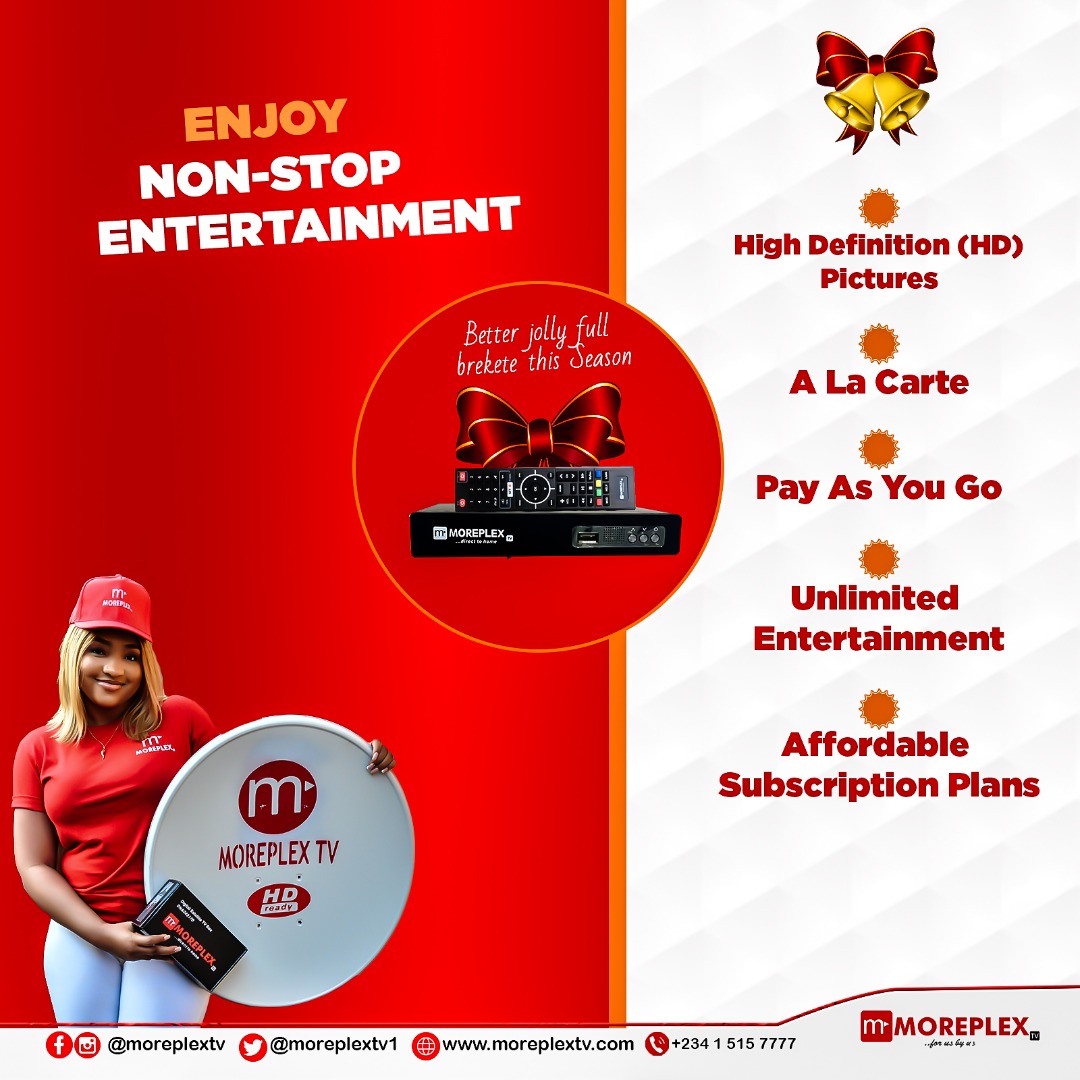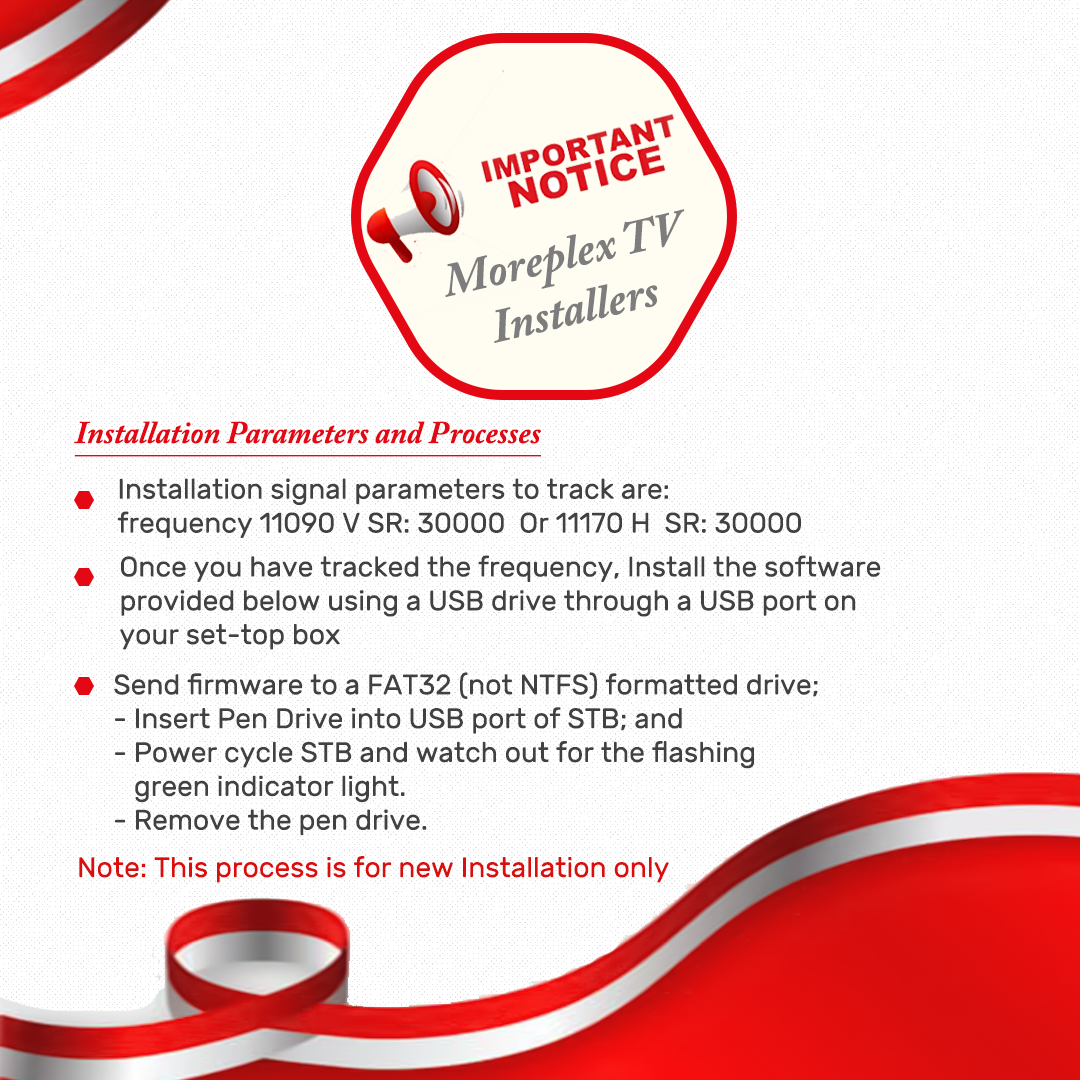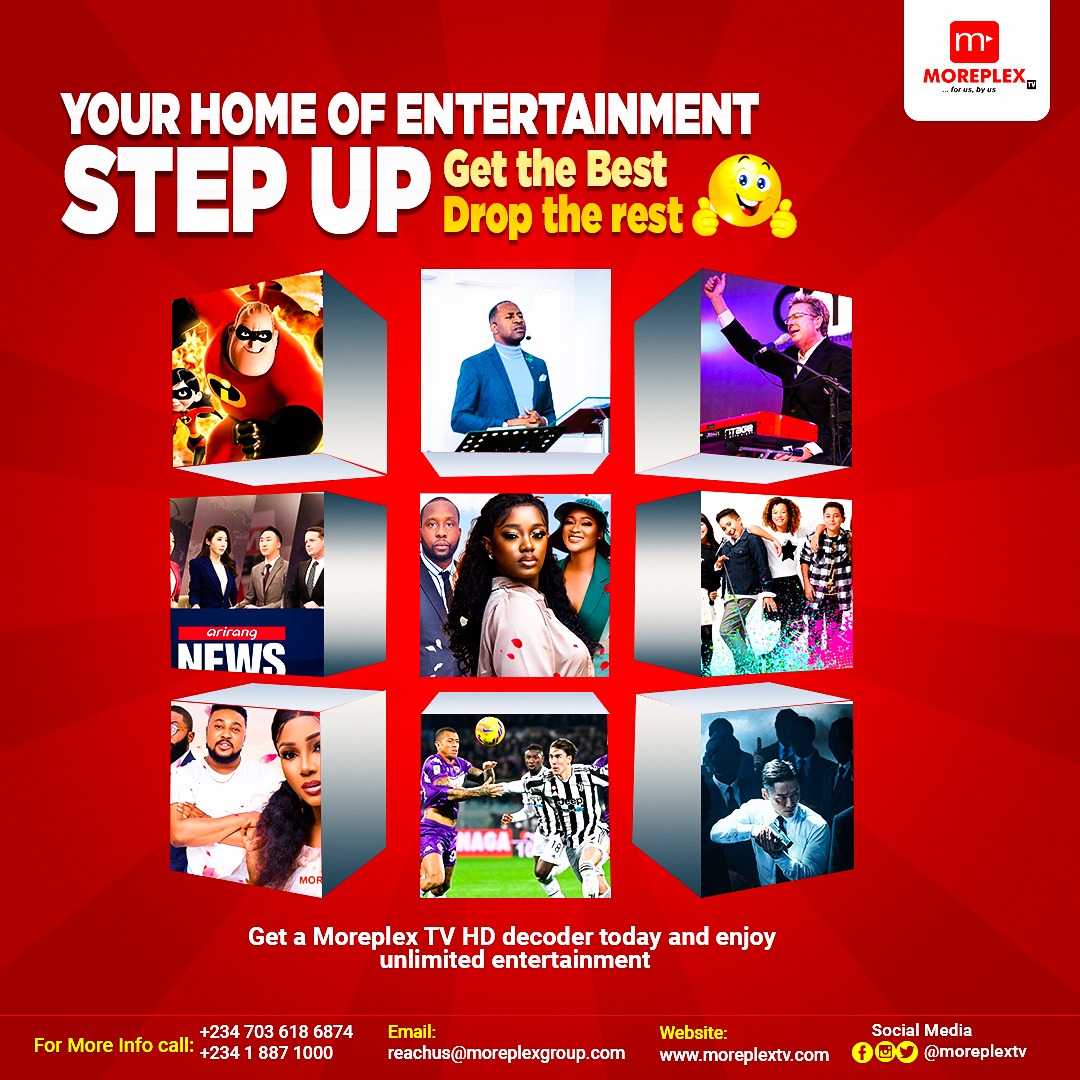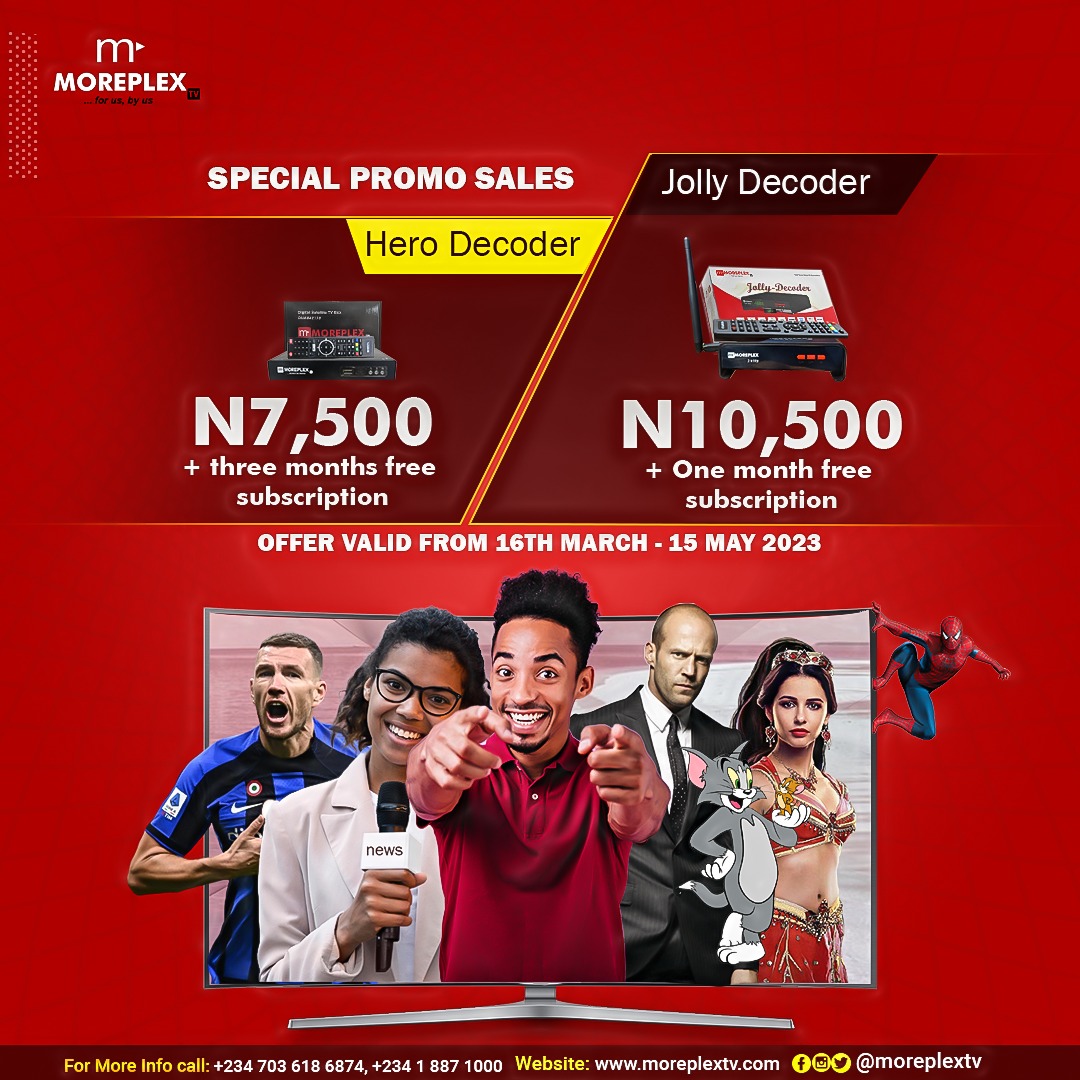 //Indigenous and international strong engaging channels that keep customers entertained and engaged across Africa through our DTH boxes, OTT, IPTV, DTT,and VOD platform
Entertainment Channels
// More entertainment with flexible plans and bouquets.
Get More Videos With Moreplex TV
Presently, we have established our DTH platform in Lagos Nigeria with footprints that spans the entire Sub Saharan Africa. We are still on the march for others.
Locate Our Store
Any Where